What can Prove do for you?
What makes you want to buy a loaf of bread from your preferred baker, or why do you prefer to go to the same local pub to wash the dust after a day? Whether it is quality, price, ambience, service or something else, there's often something that makes your favourite baker's shop or watering hole stand out among its competitors. However, if you can't quite pinpoint why you're always returning to the same places, could it be that your regular baker or pub doesn't offer excellent quality or service but that you've simply grown accustomed to going to the same address?
At Prove Engineering, we've asked ourselves why potential clients in the chemical, food and pharmaceutical industries would consider contracting our engineering services when they may have been hiring a different engineering contractor's services for years. Properly answering such a question should inspire us to 'identify our core 'competencies, 'define our vision and mission' and 'embed these into a keen marketing strategy'. However, as we're down-to-earth engineers, we'll settle for 'calling it as we're seeing it'.
Having had a fair number of dealings with engineering contractors whilst working for manufacturing companies ourselves, the metaphor best describing our experiences would be 'whipping a dead horse': working with a slow, inefficient, and bureaucratic group of people that manage to invoice you for even every half hour they have spent in internal meetings with questionable output. Talking to our partners and other players in manufacturing industries, the perception that engineering consultancy firms write their invoices with a fork rather than a pencil appears to be widespread. Some of us even have inside experience with the inefficiency of engineering consultants: the frustration of being funnelled into a narrow field of engineering, slow iteration processes and the relentless focus on registering every half hour on a particular project and shifting hours between projects to make the budget.
We're resourceful multi-skilled engineers that own a project and take pride in appreciating, if not mastering, all aspects of it. We haven't mastered the engineering sciences to waste our talents filling out timesheets. The less time we lose filling out useless sheets, the more time we can spend on engineering, research or knowledge transfer: the work you would contract our services for in the first place. We invoice our services based on day rates rather than on hour rates. As we understand that the value external engineering adds to your business is output-driven and not effort-driven, we're also more than happy to take on a fixed price contract on a project engineering package, like a basic engineering or detail engineering package, provided there is a defined scope and budget. Whereas external engineering tends to be a project expense account that overruns, a fixed price engineering contract will provide more security for you that a project will remain within budget.
Maybe next time you're at your local pub pondering over a pint on the prices and quality of work you've been getting from your usual engineering consultant, and you've got a new project coming up, you should consider giving us a call.
At Prove, we are full of ideas; that's why we love to come on board at an early stage of your project. Together we can gather the best ideas for your new plant, pilot facility or process expansion and compare the pros and cons of implementing those ideas in the conceptual engineering phase. Often, the most obvious solution isn't the optimal solution, but by combining your design requirements with our process knowledge, we will be able to define the general type of solution that should be pursued. Typical outcomes of the conceptual engineering phase are a process description, accompanied by a Process Flow Diagram, a mass and energy balance and utility requirements. This information can then be used to create a conceptual budget and time plan for your project, which will help you finish your feasibility study.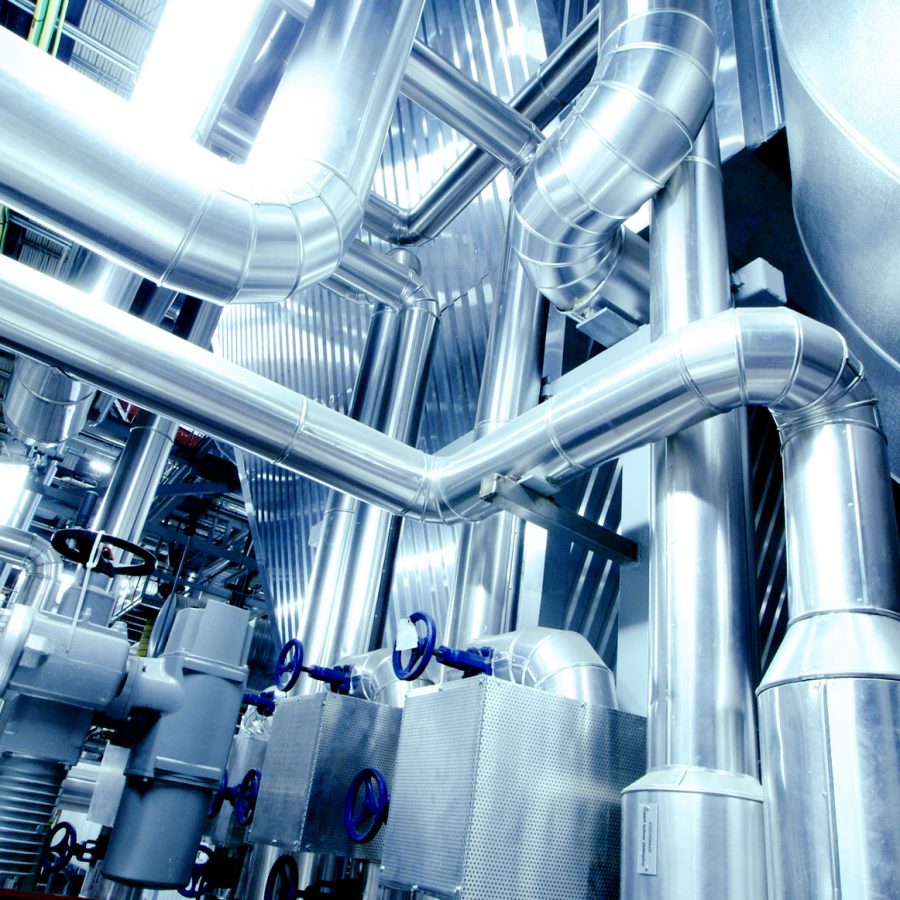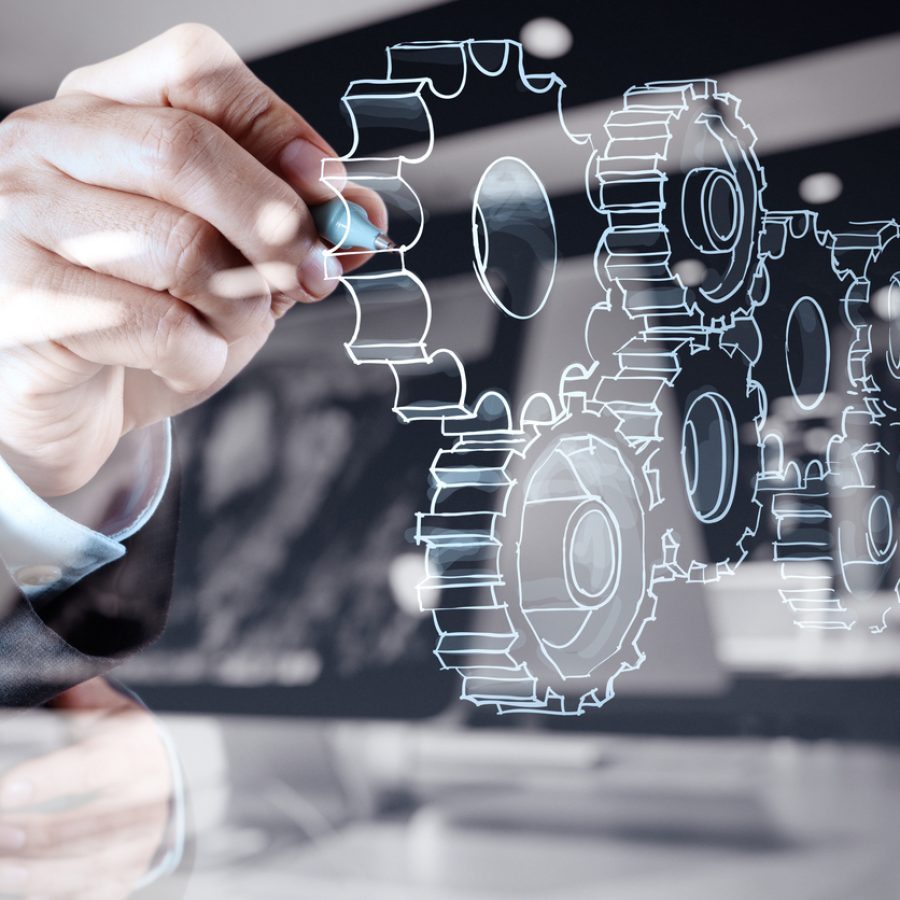 So it has been decided…the project lights are green, the budget has been approved, and you are ready to start the construction of your new facility or process extension. Time to move on to the next engineering phase. Prove can help you structure your project and execute all the necessary steps for your basic design.
We can develop your Process Flow Diagram into more detailed Process & Instrumentation Diagrams (P&IDs) and then derive the required lists such as the instrument, equipment, valve, and line lists from these P&IDs quickly and efficiently.
To avoid installing a huge pump forcing fluids through a straw sized tubing or having fluid dribbling into a wishing well-sized pipeline, Prove can help you size pumps and pipework to match your process flow requirements.
Drafting how we think your process should be controlled and assisting you by visualizing your new process modification in a basic layout will help you to "sell" your project within your organization.
All these engineering documents are wonderful but worthless if the process we design is unsafe or if we can't meet planning and budget expectations. That is why we will keep a close eye on the planning and budget and can perform a HAZard & OPerability (HAZOP) study to make sure the new facility is as safe as reasonably achievable.
Your new plant looks absolutely great on a Process & Instrumentation Diagram, but that 10-centimetre line between the tank's outlet and the inlet of the short path distillation unit is actually 30 meters long and two big filter units are standing in the way.
You need isometrics showing the exact route of every pipe and designers that consider every line's function. If edible product flows through these lines, we will ensure the system is drainable, cleanable, and not susceptible to microbiological growth. If hygiene is not critical, which is the case for thermal oil lines, we will concentrate on safety and avoiding stress on piping due to thermal expansion.
What that beautiful P&ID will also not tell you is how your new or refurbished process will be controlled and how the safety is going to be warranted. We can help you define safety interlocks and process alarms and prepare a process control narrative, aiding internal discussions about safety and providing valuable input for your operation manuals and operator training sessions.
Have you ever felt that this contractor does not always share your sense of urgency or that supplier might be ripping you off on price? If you're used to working with the same suppliers and contractors, we can make a shopping list or prepare a scope of work and ask them to quote. We can also help you get competing offers from other suppliers and contractors and help you to evaluate their bids.
All that we do in the detailed engineering phase focuses on ticking all the boxes and preventing those awkward "Oops, we forgot" moments during construction and commissioning.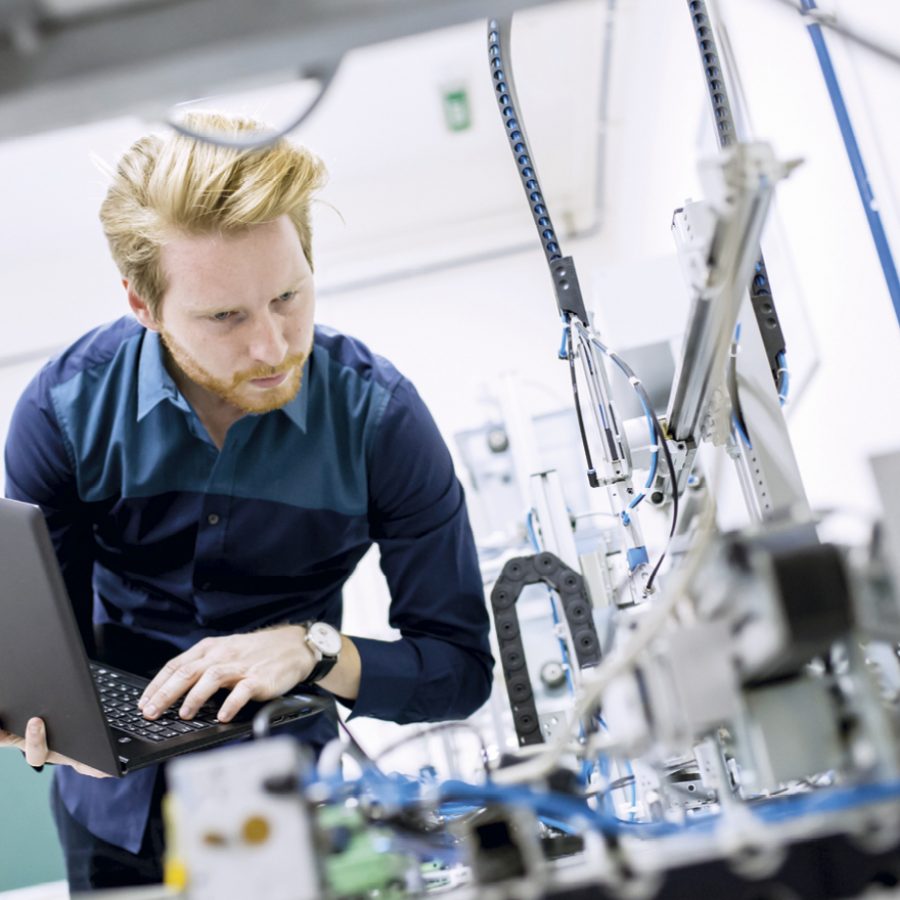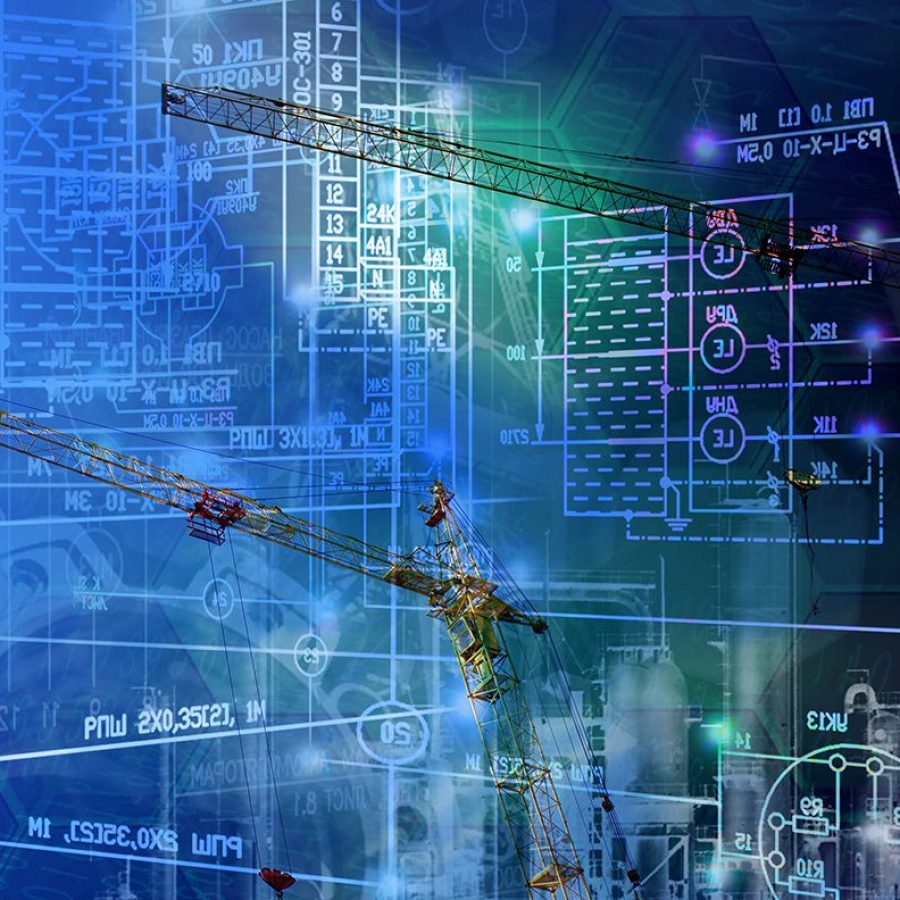 If we've helped you out with the detailed engineering of your project, proceeding to manage its construction is only a small step. We set up pre-construction meetings to ensure that all contractors working on the installation of the project sing to your site safety hymnbook and continue to monitor compliance throughout the construction process, redirecting contractors where we need to. Site safety remains paramount at the construction site and in neighbouring facilities!
The last thing you want is your production processes to be significantly affected by the project installation activities. We make it our business to minimize the impact of project construction work on your ongoing production, prefabricating what we can and clustering tie-ins to existing processes into meticulously scheduled efficient shutdowns. Although your site will be an actual construction site temporarily, we'll plan the presence of contractors and the delivery of equipment so that it only looks like a construction site for as short as possible.
However well prepared, planned and scheduled, in our experience, installation projects only rarely follow protocol to the letter. Managing deviations to the plan or schedule, making plan and schedule adjustments and keeping stakeholders informed of these changes requires a short link to suppliers and contractors, an adaptive mindset and a cool head: enforcing commitments on the one hand and looking for damage control opportunities on the other. We won't bother rigging up daily stakeholder meetings for smaller projects, but for larger construction projects and depending on the degree of adherence to plan, we may.
Following, but ideally, we'll start testing whether the installation you've bought meets the requirements you've specified during construction. Depending on your requirements, these tests involve at least basic commissioning checks to confirm, for instance, that installations are free of leaks and instrumentation is connected properly and could, depending on the markets that you are serving, also include more rigorous validation and qualification trials. We consider training your staff to operate and maintain the new installations part of the commissioning package, aiding a smooth handover from the projecting to the manufacturing department.
This highly dynamic, high stakes construction and commissioning environment is where we thrive.
Prove can help you debottleneck your facility to increase the yield and/or capacity. We will find out how to squeeze out that last few percent from your production lines and discover where you can save energy to reduce costs and meet your energy-saving goals. If you keep getting the same issues in production, we can perform the necessary troubleshooting and eliminate the problem once and for all.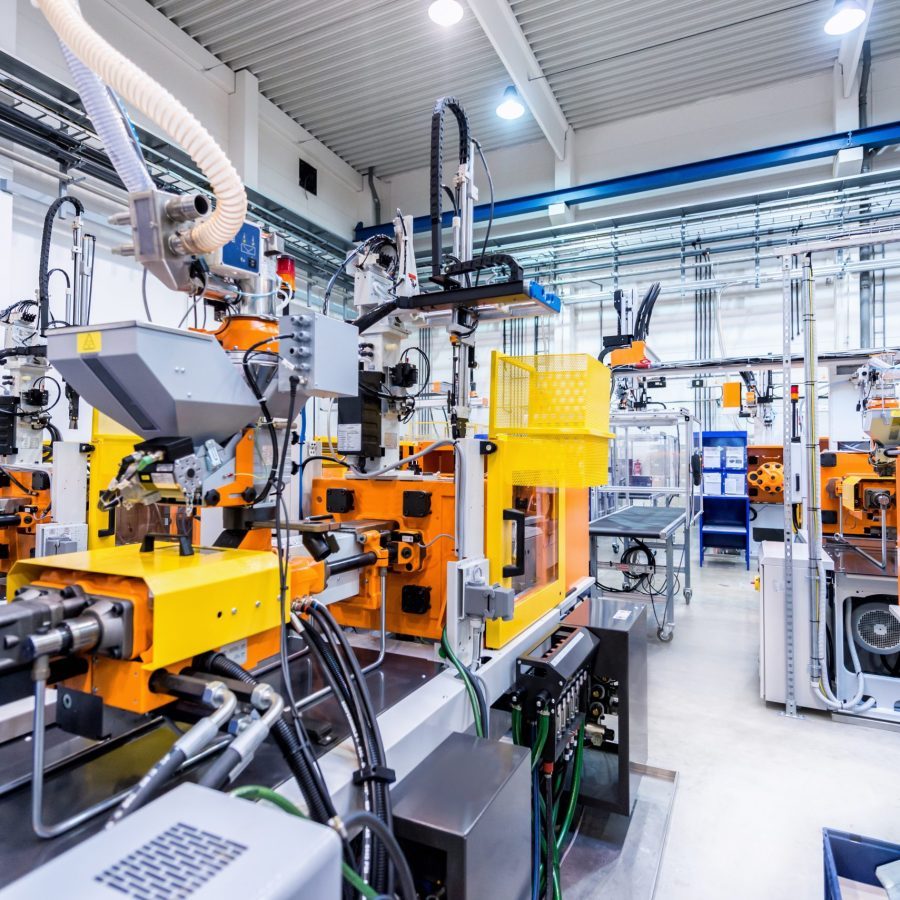 Get in touch! We are looking forward to start a new project.