Project focus Ewout Feenstra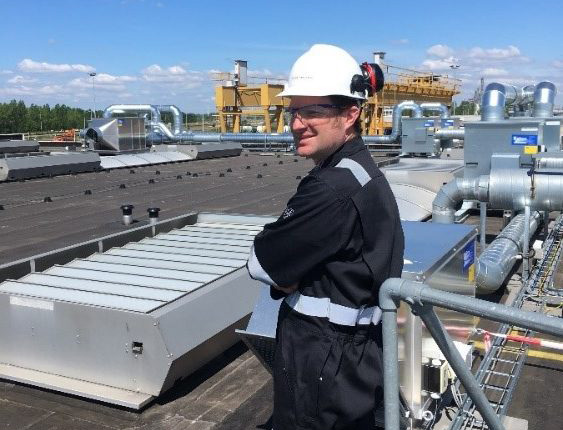 One of our clients located in the Moerdijk industrial area had developed a project to further enhance their plant safety. Among other aspects, changing gearboxes and motors and improving production hall ventilation were specifically targeted. Prove Engineering was asked to provide project management support and manage the installation on site. Working with SPIE and Ralton as main contractors and with the site's production, maintenance and safety teams, Ewout coordinated the installation of local dust extraction hoods, dust filters and the exchange of motors and gearboxes.
In addition to normal site safety regulations that have to be followed during construction and installation, additional procedures had to be instated in light of the Covid-19 outbreak to reduce the risk of the virus spreading.
Only rarely projects are executed in exactly the same way they are planned and scheduled. This project is, therefore, no exception. Ewout: "Originally, we assumed that we would just have to deal with the 2 main contractors and liaise between them, site staff and the company's engineering director located at the headquarters in a different time zone. Pretty soon, however, it became evident that the ventilation systems had to go up on the roof, making it necessary to have structural calculations made for structural reinforcements to be put in and that we had to file for a revision of the environmental permit. This increased the number of stakeholders and associated contractors, making installation management more complex and planning challenging. Also, all the extra fans consume electrical energy, adding to an already stressed electrical infrastructure. We're currently preparing to upgrade the power supply line to the production area and rerouting power through main distribution panels with our electrical contractors."